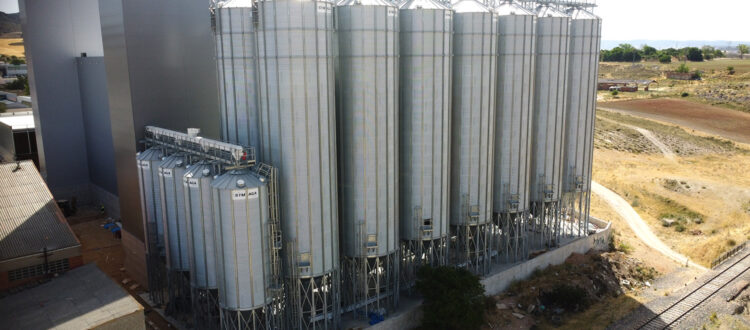 Panificadora conquense, the big project in Spain
We are in the midst of the assembling of 25 hopper silos for Panificadora Conquense's flour mill extension project, which plans to boost production capacity from the current 300 tons to 500 tons per day, and it will move their production plant and office to the Industrial area "Los Palancares".
The scope of supply of this project is 21 silos of model SCE0687/21T45EC of 956m3, and 4 silos SCE0460/09T45EC of 189m3. The plant with a total capacity of 20.832m3 will store the best wheat, their quality mark since 1936. This great company of Cuenca province delivers flour to more than 1400 customers, mainly in Europe.
Symaga with a export rate of more than 90% is proud of its silos install in Spain. Symaga team would like to express its appreciation to Panificadora Conquense for awarding this project.