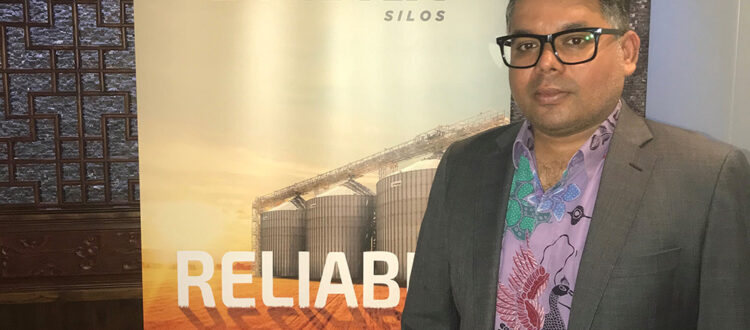 From November Symaga has an office in Singapore. The goal is to stay closer to our customers in the region to give them a better service. Symaga has reached an agreement with SCE Asia, based in Suntec City, Marina Bay, an emblematic business area of Singapore for a few years already. The Belgian company's headquarter in Asia is managed by Archit Newaskar. Now Symaga and SCE have joined forces in this strategic region, to respond to the growing demand for storage that is expected in the coming years.
Symaga's trajectory in this market is consolidated in 2013 with the project of the first bulk port terminal in Indonesia. The most relevant installations are located in Korea, Malaysia, the Philippines and Vietnam. Over the last two years, significant projects have been added to our portfolio. In Myanmar, Kirim brewing plant, a new logistics terminal for a Japanese group and a wheat storage plant for one of the largest food groups in the world, Wilmar.
2019 was a remarkable year in the Asia region, with the supply of silos for the Indonesian company Batulicin, on Borneo island, a storage plant for Charoen Pokphan in Thailand, a brewery for San Miguel in Santa Rosa, a rice plant in Palembang for PT Buyung and a flour mill for PT Wilmar Nabati to be installed on the island of Java. In order to continue this growth, Symaga now sets up a physical office, which allows us to know and better answer the needs of the region.
The commercial and corporate support provided by SCE will help consolidate and expand growth in Asia.
SCE Asia is a perfect fit and complements the Symaga portfolio with their leading global storage building solutions.
As Symaga and SCE share the same values , we started this project highlighting all our values, with trust, responsibility, commitment and humility; to offer reliable storage solutions for Asian agribusiness, with the highest quality standards, at competitive prices and with a closer service.