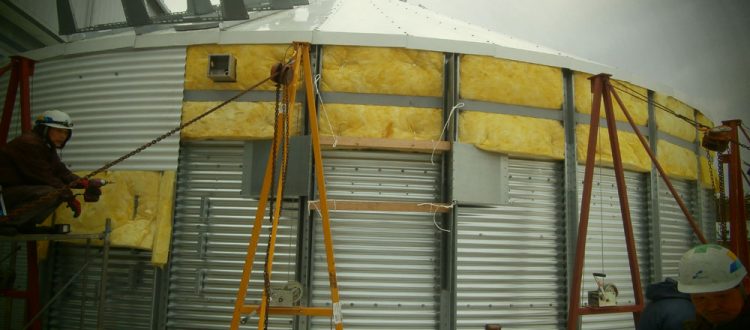 Special storage solutions that arrived on Sapporo island
The storage project for the Japanese multinational Yanmar is an example of Symaga versatility. The Silo plant to store Premium Japonica rice, a very delicate grain with a unique texture, has demanded the development of tailor-made technical solutions.
 On one hand, Symaga has designed a new insulation for the silo roof and pre-lacquered galvanized steel sectors for the cylinder I order to create an air chamber for extra insulation. An interior catwalk and inside ladder have been installed to improve access to the silo.
 Ventilation system has been developed for this project in order to increase ventilation that this kind of rice requires. A full aeration floor has been installed to allow a better airflow, with a special duct system in the upper parts of the silo.
 For Symaga's, this project is a showcase of the Spanish company's technical and manufacturing capacities. For the company's international outreach, it brings Japan to the list of our reference countries, a highly sophisticated market with very special storage requirements. Symaga thanks Yanmar for her confidence, and look forward to working on future projects.