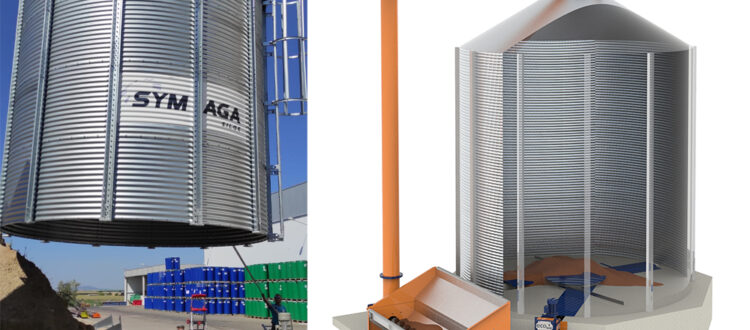 The biomass project with Ecokcal
EcoKcal has relied on Symaga silos for Tomcoex Tomato Dehydrator project in Miajadas.
Sustainability has been the main focus of the plant, which is based on the installation of a biomass silo SBH0460 / 04 that store the pellets. Ecokcal has equipped Symaga silo with a stirrer that feeds an auger, which transports the pellets to the biomass boiler. José Montoro, manager of Ecokcal, tells us "the project has been tailor-made, like all the projects of this company". The Jaen manufacturer of auxiliary machinery for thermal installations is distinguished by designing its own machinery and providing comprehensive solutions to biomass projects.
From Symaga Group we are delighted to work with Ecokcal and we hope to continue participating in future projects for biomass.