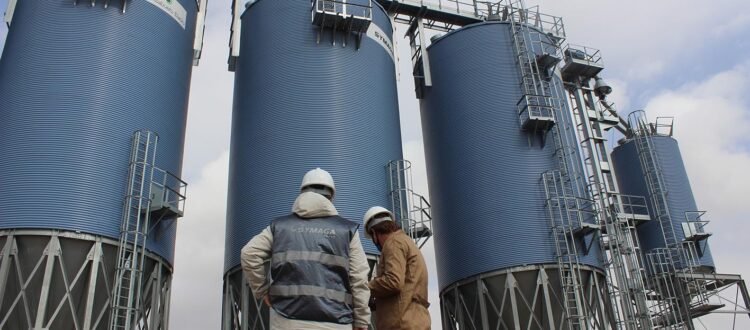 Online assembly supervisión
With the current situation, marked by the Coronavirus, challenges appear for the execution of works and installation in all sectors, including industrial silo assembly. To counter this problem, Symaga now offers remote supervision assembly services to support the installation of our silos, solving the shortcomings of the lack of our instructors present on site. This online service provides a solution adapted to this pandemic situation, which prevents our instructor assembly teams from travelling for certain periods and destinations. The aim is to provide instructions, help to solve doubts in works, in order to avoid delays in the project execution.
In the early months of the pandemic, many projects were stopped in different phases: quotation, shipment, works, or assembly. Even today it´s not possible to travel normally, not even to go to office, but there is still a need to store grain to feed popullation. Symaga demonstrates its ability to adapt, changing the work methodology, to maintain its service to its customer.