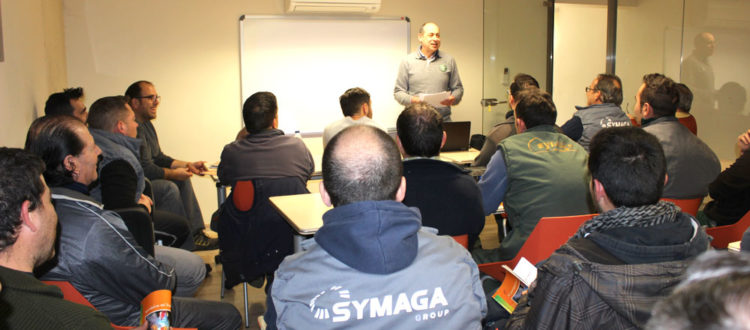 Occupational Health and Safety 100% updated
During the first half of 2019, the Symaga Group team is attending new training to renew their skills in occupational risk prevention. The objective is to update the knowledge around Occupational Health and Safety, to avoid accidents and improve occupational health. Training consists of a theoretical and a practical part. Depending on their position, workers receive different, tailor-made training courses.
Whereas the Metal Industry Workers' state treaty notes this update is to be carried out before 2022, Symaga has set the goal for all employees to have completed 50% of the subject by the end of 2019.
Symaga keeps a continuous improvement policy, and since July 2018 there is no registry of any accident that have required a leave. Last February, Symaga acquired the ISO 45001 Management System certification, so these courses come to underpin the company's Occupational Health and Safety policies.