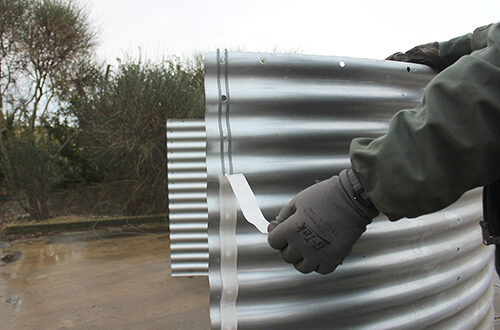 Improve silo tightness. Double Vertical Joint.
Bodysheet joints are more hermetic because of double sealing on both sides of the screws, creating a double protection barrier where the screws are assembled.
Butyl rolls are supplied with double strip to improve assembly times. Silo is more tightness with the same installation work.
This improvement belong to Product Development Plan. Our colleagues from the Technical department continue to work continuously to improve Symaga Group's silo storage solutions.