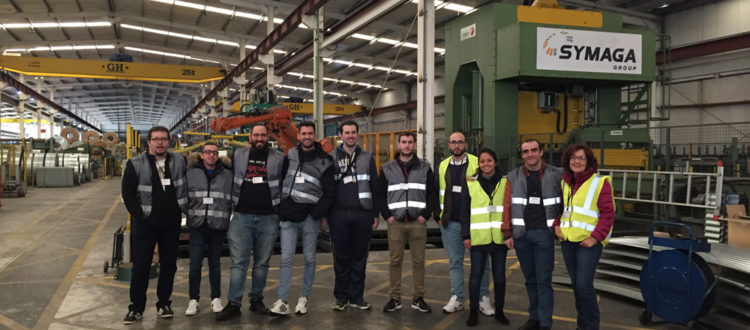 Lean Management Course students visited our factory
Students of the Lean Management Course toured the Symaga factory last 12th November. The purpose of the visit was to visualize a real factory  and to learn how Lean applies to the company, what difficulties usually arise and what benefits are obtained.
They were surprised by the degree of organization in Symaga and its factory, the types of customers and the integration of machines and workers.
We hope Symaga visit has been helpful.