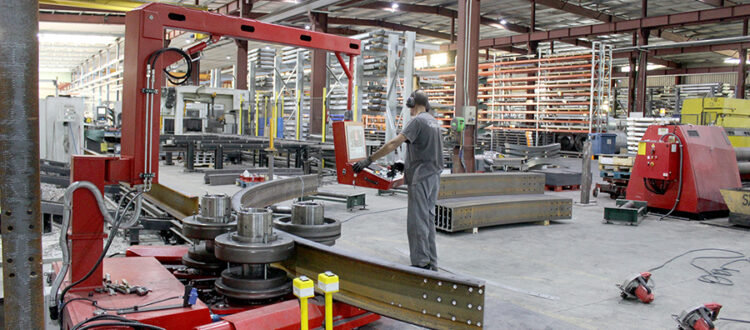 This month Symaga's new bending machine, equipped with special extension with capacity to blend UPN450 profiles, has started operations. Our technical team has begun the tests to expand our hopper silo line to units with 16.80m diameter. This will allow Symaga to increase the range in few months, reaffirming Symaga as the silo manufacturer with the larger hopper silo range in the market.
With this invetsment, Symaga improves the manufacture bending line's performance, and it creates a new opportunity to respond to the sector demand for larger volumes in hopper silos. The new machine brings two-fold manufacturing speed in relation to other standard bending. It is totally hydraulic, and is equipped with profiles with three rollers with double-curved. It is automatic, and does not need any regulation by an operator, thanks to its automatic peripheral speed compensation of the rollers.
Symaga continues working on silos line. This adquisition of new bending machine highlights the continuous work in R + D + i to improve grain storage solutions.